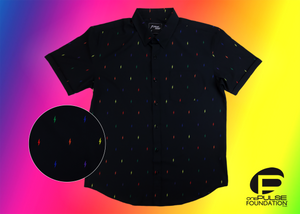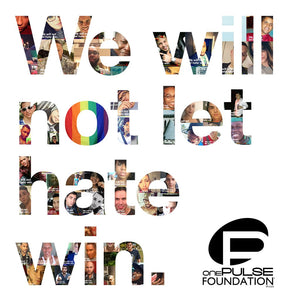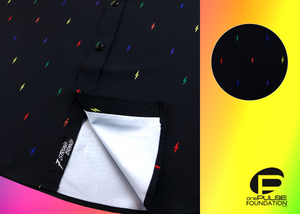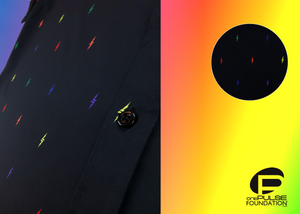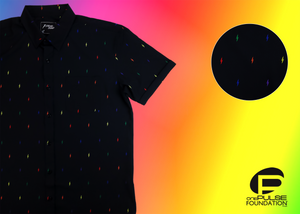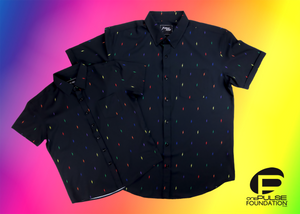 Today, let's strike down hate with a 7-Bolt. New to the 7-Strong Cause Collection, RainBOLTS brings together our signature 7-Bolt design and the spectrum of colors - representing life, healing, sunlight, nature, magic, serenity, and spirit - to show our Pride in those who show the courage to be themselves. So, for yourself, a family, a friend, an ally – for your culture, your gender, your race, or orientation – come together and demonstrate that in the same fabric, we can be of equal fabric as people. 
For every short sleeve sold, 7-Strong will contribute a percentage of our sales to onePULSE Foundation and their mission to create and support a memorial that opens hearts, a museum that opens minds, educational programs that open eyes and legacy scholarships that open doors. 
To learn more about onePULSE Foundation, please visit onePULSEFoundation.org or watch this introductory video.  
To provide further donations, please visit this link or text "7STRONG" to 50155 (Standard text messaging rates may apply)  
Click here for sizing
Button Down Product details
- Four-Way Stretch Blend (90% Polyester, 10% Spandex)
- Double-stitched Button Holes
- Hidden Collar Buttons
- Quick dry, machine wash cold, tumble dry low (Steam preferable)