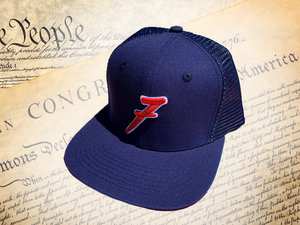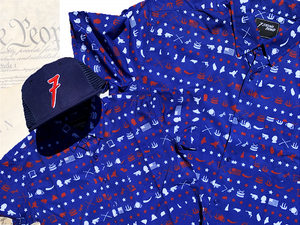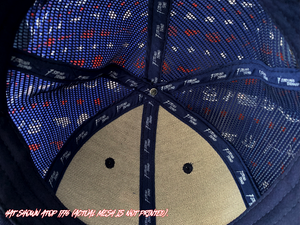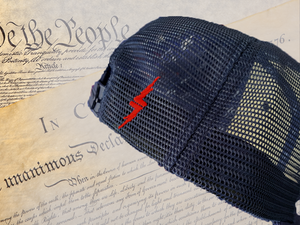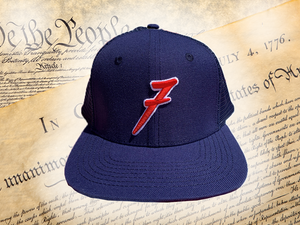 7-Series Trucker Hat: Red, White, and Blue
In product testing, our red, white, and blue 7-Series Trucker made Bald Eagles 90% less self-conscious about their look – and they're freakin' bald eagles! So, just imagine what it'll do for you! A blended material that meshes like our country, puffed embroidery like every red-blooded American's chest, a snapback reminiscent of our ability to do the same in any situation… people might salute your hat instead taking it off during the anthem!  

Material: 60% Cotton/40% Polyester, Mid Crown, Snapback, Puffed embroidered graphic with raised details, Mesh mid and rear panels, Solid front panels, One size fits most.  
Button Down Product details
- Four-Way Stretch Blend (90% Polyester, 10% Spandex)
- Double-stitched Button Holes
- Hidden Collar Buttons
- Quick dry, machine wash cold, tumble dry low (Steam preferable)