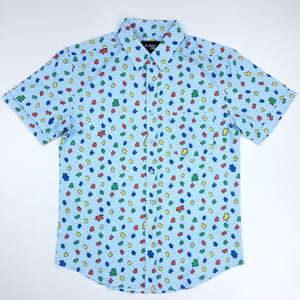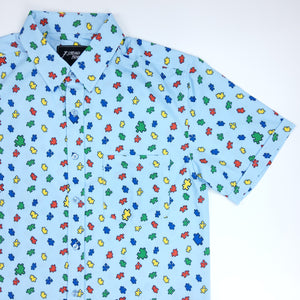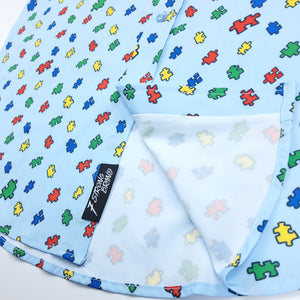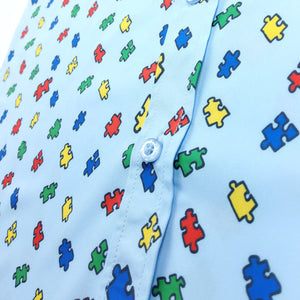 When it comes to the "Autastic" person in our lives – they fit into it like they were always meant to. They make the picture as vibrant as they are. And above all, they complete our image of the world. It's as such, that the first piece of our Cause Collection is represented by the piece that holds us together. By joining us, you're not only honoring the Autastic person in your life – but giving back to a cause just as great as a portion of every shirt sold will go on to help NEXT for AUTISM.
NEXT for AUTISM transforms the national landscape of services for people with autism by strategically designing, launching, and supporting innovative programs. We believe that individuals with autism have the potential to live fulfilling, productive lives when supported by excellent services and connected to their communities. We continually ask, what's next for people on the autism spectrum?
To make an additional contribution to this great organization, please click here.
Click here for sizing
Button Down Product details
- Four-Way Stretch Blend (90% Polyester, 10% Spandex)
- Double-stitched Button Holes
- Hidden Collar Buttons
- Quick dry, machine wash cold, tumble dry low (Steam preferable)